The name Bega originates from the Yuin-Monaro tribe and translates to 'Big camping ground' in traditional language. It is the urban centre of the Sapphire Coast. Your weekends here will be filled exploring the rich wildlife, dozing alongside lagoons and wandering the lush dairy countryside.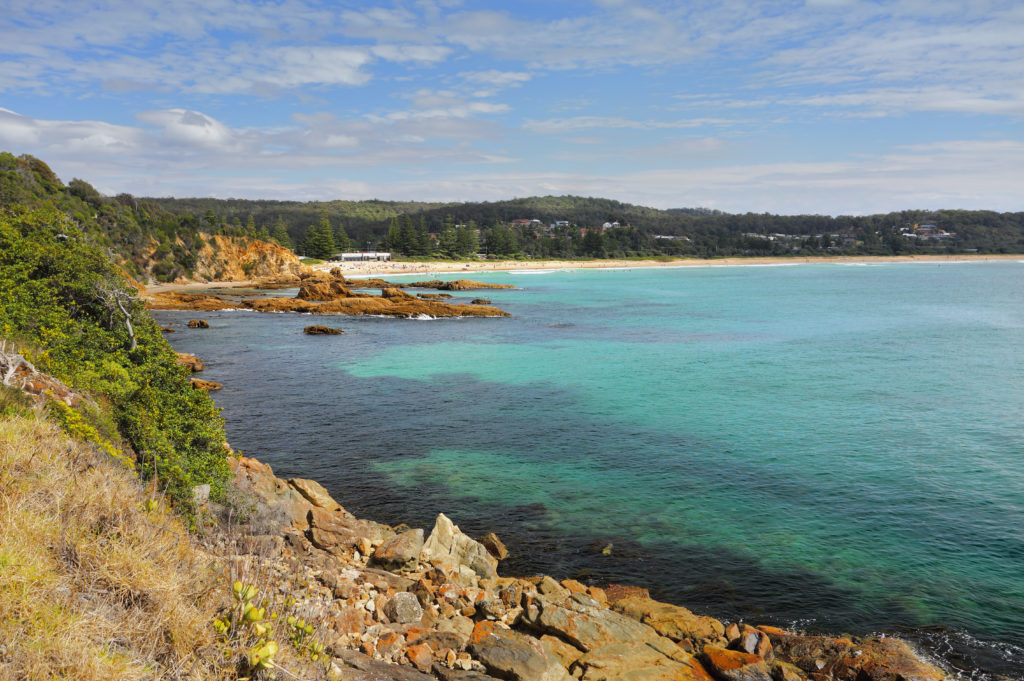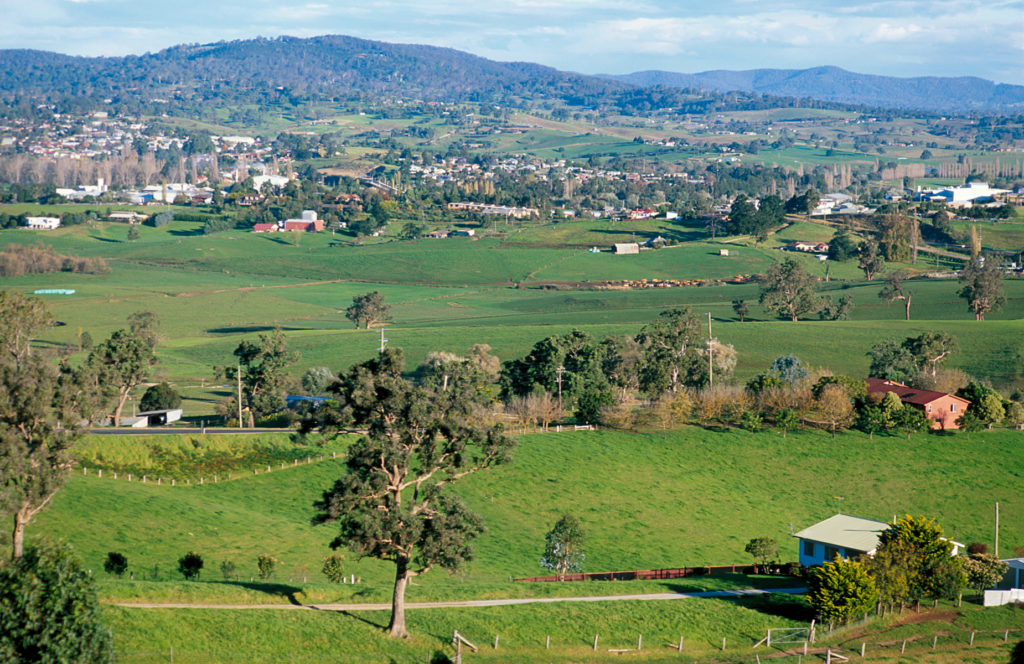 Bega Cheese Heritage Centre
For well over a century, Bega Cheese has worked to become one of Australia's largest cheese companies. If you're like us, you'll have your eye on the Heritage Centre to tuck into the free samples, local produce and souvenirs. But if you can't discretely eat your weight in free samples, their lunch menu will hit the spot.
Upstairs, the Spotted Cow Gallery showcases local talent with some incredible works that wouldn't look amiss in the Louvre; If the Louvre was a gallery for knickknacks and homemade items. Always worth a look and a great destination for gifts and memorabilia.
National Parks
Tucked into the southern section of the Wadbilliga National Park, Brogo Dam is a perfect weekend destination. Easily accessible and teeming with wildlife, you won't regret a picnic here! For the more adventurous, canoes can be hired to fully experience this tranquil location.
Mumbulla Creek falls is another great spot in the Biamanga National Park. There is plenty to see along the boardwalk as you make your way to the gorge lookout, so make sure you bring your camera and a packed lunch while you soak up the serenity.
Town hopping down the Sapphire Coast
The sleepy town of Tathra triples its population with tourists and for good reason! From Bega, you could be replenishing your vitamin D on the beach in less than 20 minutes. But don't stop there! Make sure to refuel with some local produce at the Tathra Hotel. If the live music on the weekends doesn't spark your interest, maybe the new Humpback Brewery will!
Merimbula is another great spot boasting beach bars, Mitch's Jetty and monthly markets. Slightly further south of Tathra makes it a great spot to relax and explore with the locals.
Cultural Fix
There are various local galleries to explore and support, boasting vast arrays of arts and crafts. Bega Valley Regional Gallery hosts contemporary exhibitions winning various awards including the prestigious Shirley Hannan National Portraiture Award.
Spiral Gallery is forward thinking and innovative, supporting emerging artists as well as showcasing established names.
Or maybe The Pioneer Museum with its photographs and memorabilia is more your style, boasting the largest display in the country. And if you fancy some exercise with your culture, the Bega Heritage walk will take you back in time as you discover the diversity that Bega supported.