Cairns in Far North Queensland is a location that needs little introduction or promotion amongst our nurses. It is one of the most popular and sought after locations for agency nurses for very obvious reasons which I will still spell out. Far North Queensland location, great weather, great hospital and great accommodation!
A contract whether long or short at Cairns, will definitely not be a mistake. The only problem is that you will find it hard to leave (which is no problem with us – so pack for a long time!)
The go to place for a fresh delicious seafood feast and vibey atmosphere. It is situated right on the water (hence the name) and has stunning views to soak up whilst you enjoy your meal/drinks so don't rush. A fan fave is Oyster Sundays that happens weekly from 11- 3PM. Take my money!
Another lovely marina restaurant/bar to kill some time and enjoy that FNQ lifestyle! They have an Argentinian wood fired grill that means you will have a unique dining experience in the restaurant.
But even if you aren't hungry and looking for something slightly more casual just enjoy the day beds that are surrounded by ponds in the tropical outdoors that makes up their bar area. The perfect place for a beer or cocktail on your day off.
Left: Salt House; Right: Noa
A delicious all-day option for breakfast, lunch or dinner. Try one of their awesome breakfast boards – that will have you energised and fuelled for a busy PM shift. Or if working during the day their tapas menu for dinner is a real winner.
A more laid-back option for those chill days where you just want a cruisey coffee to start your morning and a good meal. Its beachfront position (I am sensing a trend in Cairns) means that you will have no worries for the rest of your day after a start like that.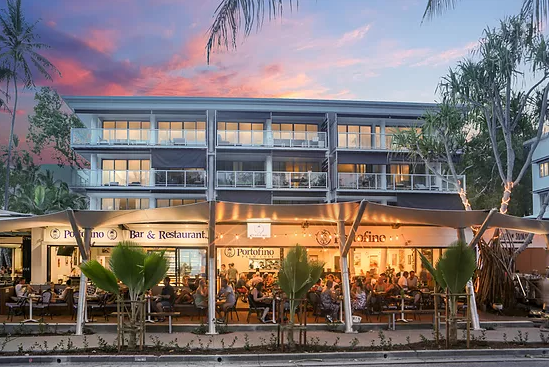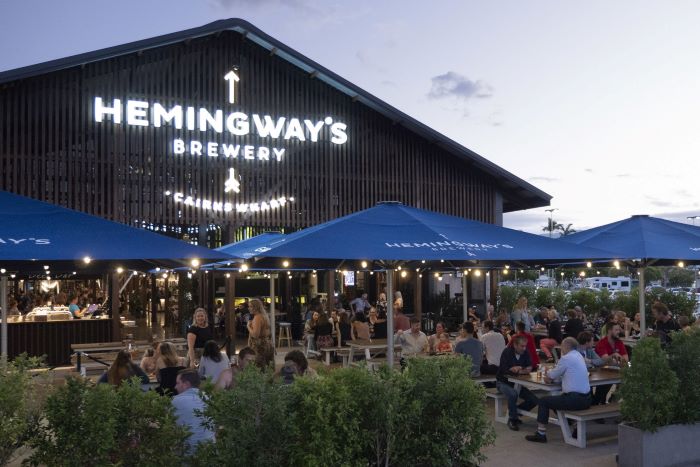 Left: Chill at Portfino; Right: Hemingway's Brewery
The place to have a fun night out or afternoon soaking up the sun on the wharf surrounded by friends, live music and good local beer (or whatever drop tickles your fancy!). It would be rude not to support the local beer community, wouldn't it?
These are just a few of the best local hot spots in Cairns, with plenty more on offer. Let us know where you have enjoyed whilst on contract. Stay tuned for an edition of activities/sightseeing to do around Cairns. Noting that there is so much that we could probably do a whole series just on Cairns alone… We will try to keep it brief!
Click here to read more of the best food spots around Australia!