Dreaming of a contract in a nice coastal location in Queensland? Well, you are not alone. Affinity services the Wide Bay region, which has a number of regional facilities that can accommodate this request; including those near Fraser Island!
If you are lucky enough to grab one of these highly contested spots, then make sure you make the trip to Fraser Island (if it's good enough for Prince Harry & Meghan- it's good enough for us). Fraser Island is the largest sand island in the world stretching to a total of over 120kms and well known for its freshwater pools and dingo population. So, make the trip to Hervey Bay (best access point) and jump on the ferry across (approx. 45 minutes).
Fraser Island Things To Do:
1. Take advantage of your days off and book a night or two in the Kingfisher Bay Resort. Wind down lazing beside the pool whilst dreaming of where to go next on your Affinity adventure. Need an excuse? Kingfisher Bay Resorts' Ecologically sustainable tourism philosophy is one to impress!
2. Lake McKenzie is a true rain water lake not fed by any creeks or ground water sources. Lake McKenzie is one of Fraser's biggest draw cards and located about 6 kilometres south of Kingfisher Bay Resort. It's vibrant blue water against the pure white sand is really an unmissable experience. Take a dip mid hike or spend the day.
3. Eli Creek. A great pit stop to cool off. Grab a tube and a good book then spend your day floating in the current down the crystal-clear water creek. It can be quite busy, so avoid the peak times for some serenity. 
4. Maheno Shipwreck. A picturesque stop along 75-mile beach is the Maheno Shipwreck. It is a world war 1 hospital ship that was washed ashore in 1935 after a cyclone changed its course. Check out the wreckage and pay homage to your fellow world war one nurses at the same time.
5. Champagne Pools. Check the tides and head out for a frolic in the champagne pools. They are rock pools which are often full of fish and offer gorgeous views of the headland.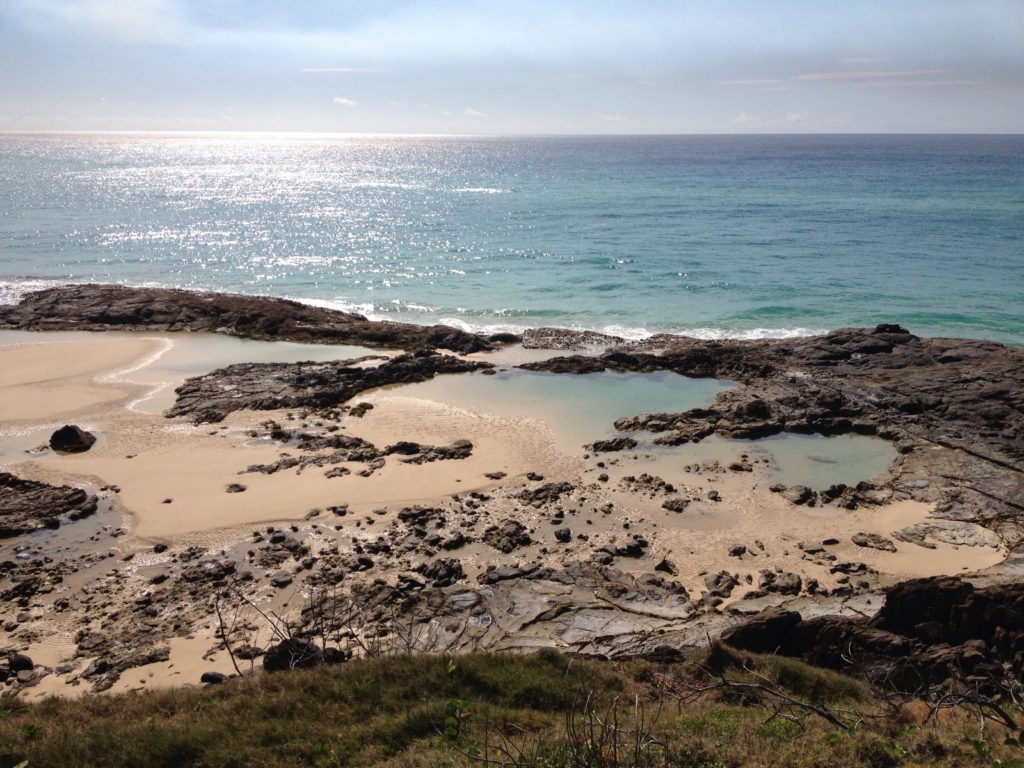 6. Bush Tucker Talk & Taste at Kingfisher Bay Resort. Settle in for a night of tasting as a Chef and Resort Ranger introduce you to native bush tucker and demonstrate how you can apply these flavours to modern cuisine. Covers everything from berries and leaves to crocodile and kangaroo.
7. Take a scenic drive along the sand tracks. Explore the island by 4WD and pick and choose your own favourite spots or take a picnic at Central Station. Also, a good way to go Dingo spotting.
Local Tip: the best time to spot a dingo is at sunrise or sunset on the quiet beaches.
8. Which brings me to my next recommendation. Head down to the Jetty Hutt to chill out and watch the sun set. Tip: enjoy the champagne and cheese platters on offer.
---
Amazingly, this is just a small list of the great activities you can do on Fraser Island. Register with Affinity Nursing now to get the opportunity to work at this stunning location. Or, read more about the destination Affinity have to offer here.