This beautiful town sits along Australia's north-western coastline, the perfect combination of natural red dirt and crisp, clear ocean. Affinity Nurses constantly fall in love with this area for the great work and adventures abound. Affinity RN Oliver takes us through his favourite parts of Broome, Western Australia, featuring amazing Affinity Nurse photos.
About Affinity RN Oliver
Years nursing: Over 15
Experience: Theatre – Scrub/Scout
States worked in: NSW, Tas, QLD, WA
Latest contract: Broome, Western Australia
Cable Beach at Sunset, photo by Oliver; Broome's iconic coastline, photo by RN Grace
"I really enjoyed my time in Broome as everyone was nice and welcoming and there was plenty to do including swimming in the morning and afternoon at Cable Beach. I would recommend that if you were planning to get to Broome to take a car!
"The Kimberley's has always been a place on my to go to list as there is so much to do and beautiful scenery."
Riding camels along the beach, photo by RN Jayson; One of the incredible pink lakes in WA, photo by RN Donna
Best place to eat?
"I found myself at The Divers Club most nights as they had a great atmosphere and were a great restaurant."
Best things to do?
"I would say a must do is the camel ride and going to the waterfalls. The best thing to do in my time off was taking a swim in the morning or afternoon at the beach."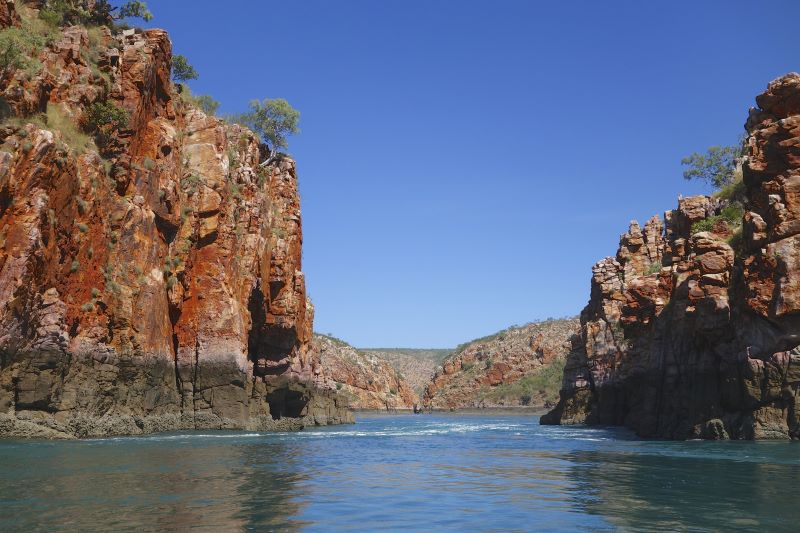 You can take a scenic flight from Broome to view the Horizontal Waterfalls
A massive thanks to Oliver and all the Affinity Nurses who have shared their stories and photos with us! Western Australia definitely is full of beautiful locations and adventures.
If you are interested in visiting Broome or any rural/remote Australian town, contact your consultant now! If you aren't with Affinity – what are you waiting for? Register now.