Bundaberg is a coastal town in Queensland's south east corner known for its sugar cane fields and a certain rum factory that holds a special place in town. Located 4 hours north of Brisbane it is an ideal spot to start off a Far North Queensland adventure.
If you find yourself in Bundy, why not check out these local attractions to get the full South East Queensland experience.
Turtle Nesting/Hatching
If you time your contract right, you could be in store for a very special turtle laying/hatching experience which runs from November – March. Mon Repos have a Nightly Turtle Encounter which is the only ranger-guided turtle encounter available on the east coast and home to the largest turtle rookery in the South Pacific. It is so popular that it sells out and they take a wait list, so get in quick!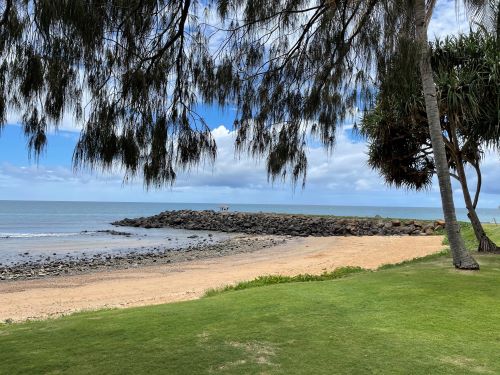 Day trip to nearby coastal locations
1 hr and 35 minutes up the road are the lovely quiet towns of Seventeen Seventy & Agnes Waters. Gorgeous white beaches (with surf) and sleepy quiet charm with plenty to do or not do. It is well worth a drive to de-stress after a busy work week!
Be sure to head to Bargara for stunning seaside views and charming local cafes. Located only a 20-minute drive from Bundaberg Hospital, check out Hummock Lookout on the way!
Bundaberg Drinks/Rum Factory
We promise you that even if Rum isn't your favourite drink, you will still enjoy the trip to the Bundaberg Rum Factory. We never need an excuse to make a day of it.
Or if you prefer a softer kind of drink then check out the Bundaberg Brewed Drinks factory. Everything from Ginger beer to homemade lemonade. We are sure that you have tasted these sweet drops around the place before.
Lady Elliot/Lady Musgrave Island
Got the weekend or a few days off? Try nipping across to Lady Elliot Island or Lady Musgrave Island. Both of these islands are well known for their eco retreats, snorkelling and resident marine life spanning from manta rays, turtles, dolphins and fish. Spend a few days soaking up the bliss on the Great Barrier Reef.
Bundaberg is a great place in Queensland to relax and unwind in charming and beautiful surroundings. Contact your Affinity Placement Consultant now, or click here to register with Affinity!