Fatigue management for agency nurses is an important topic for Affinity. We know that our nurses are some of the most hard working and resilient nurses out there, whose odometers would put others to shame. But everyone has their limit.
Being self-aware of when you need a break is crucial for mental and physical health, clinical performance and avoiding lifestyle burnout. You've taken the leap to agency life – so make sure you have the time and energy to enjoy it! If that isn't enough for you – then nurse fatigue has been linked to patient safety by many researchers.
Minimize your travel
Travel is arduous. Travelling long hours on a plane, car, coach really takes it out of you. Minimising the amount of travel you do can assist with fatigue management.
Happy where you are for a few more weeks? Why not extend your contract, or ask if you can move on to a hospital which is in the same region? Whilst this may not always be possible, we will do our best to support you and meet your needs.
Plan an extra day for your trip
Driving from Melbourne to Cairns or Sydney to Perth? Make sure you add an extra day or two to your trip to get the rest you need along the way. Not only does this ensure you are getting there safely, and gives you a buffer if the unexpected happens, but it will reduce the risk of driver fatigue.
Reduce your overtime
Limit the amount of overtime you are doing. Yes, we know you are away from home so extra hours can soften the blow of being away from family, friends and your creature comforts. But doing additional overtime and picking up extra sick leave shifts can wear you out quickly.
Make sure you are accepting a safe and doable number of extra hours. Say no, if you really need a break for your safety and your patients.
Relax!
Make sure you make time to do something relaxing whilst on contract. It can be oh so easy to just work, sleep, eat, repeat, especially in more remote locations. However, getting out of the nursing accommodation and doing something leisurely or social will help with fatigue! It will give your mind a much needed break from the stress of work.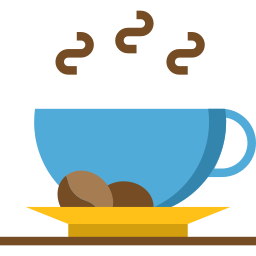 Take your breaks on shift
We know that sometimes you can feel as if there is no way you're able to take your breaks with how busy it is. But it is something you are entitled to and there is a reason why breaks exist. It lets you slow down, take a breather and refresh your mental acuity for patient safety. Support your colleagues to do the same.
Be aware of your fatigue levels
Self-Assess your fatigue long term. Are you feeling down, irritable, trouble sleeping? Chances are this is long term effects of fatigue and you have over done it.
Take a few weeks off – go on a holiday or just go home and unwind and de-stress with family or friends. Not only will you be a better housemate in hospital accommodation, you will be a better nurse for it!
We know some of you may think you are exempt from this, however no one is and fatigue management for agency nurses in particular is crucial. The first thing in taking care of others, is to make sure you are taking care of yourself. So if you are feeling fatigued, talk to your placement specialist and we will help come up with a way to get some you time!
Not yet with Affinity Nursing? Click here to register now!