Hobart: Tasmania's capital city with the great back drop of Mount Wellington. The residents of Hobart and wider Tasmania region are well known for their passion for both food and wine (in our eyes a real winning combo!) So, it's obvious that there are some must trys on your next placement in Hobart. I'm practically drooling at my desk thinking about it!
Not only does Hamlet have an amazing menu and a great motto (It takes a village), they are also doing some great work within the community. Hamlet has a work experience program designed to help those less fortunate (long term unemployed, intellectually/physically disabled and those with language/numerical barriers) develop practical skills to help them have greater opportunities in life. It's a wonderful program, so definitely get down there and show your support. Not only that, but they source local and sustainable food and everything they do is aimed to promote positive social change. Just look at their photos. It all just looks delicious. So much so, that I actually had to go take my lunch break whilst writing this.
Franklin (permanently closed)
Our Director was really excited to tell you all about this one. On the condition that you must try the crispy potato with brown butter and salted caramel dessert. Yes, you heard me right. You can get potato for entrée, main and now dessert. What a time to be alive! Franklin not only has a stunning interior but a just as stunning menu. Wood roasted lamb with braised almonds and kohlrabi. Chargrilled southern calamari with vegetable x.o. sauce and herbs. Fig leaf ice cream with fresh strawberry, lovage custard and rhubarb jelly. We want to try it all. Every dish is made with creativity in mind, and made from scratch, even their cheese.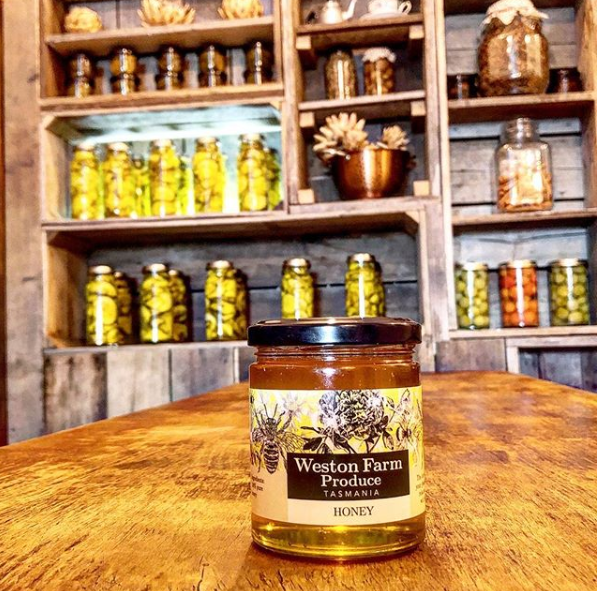 Paddock to Plate; the experience that Pigeon Hole Bakers provide. What else could you expect from Tasmania! Their menu adapts to whatever produce Weston Farm is producing at the time focusing on fresh, wholesome ingredients. Make sure to purchase some of Weston Farm's famous Peony Petal Jelly whilst at the café to add to your next cheese and cold meats platter. (There will obviously be many whilst tasting the local wines in Tas).
A small neighbourhood restaurant focusing on communal style dinners. You will definitely be in store for an interesting night fuelled with new people and great conversation. Templo prides themselves on their – to quote – 'unique' wines, which has me more than intrigued.
Dine in an attic with epic views of the sky and Hobart's gorgeous waterfront. Mood = set. Mountain pepper fragrant eggplant is my pick of starters. They also have banquet options if you're happy to let the chef take the lead and all of them look absolutely great. Pork and Bug dumplings with squid ink and chilli oil. Drunken chicken wing, cultured cream and avruga caviar. I am booking my flight to Hobart ASAP.
---
And the list goes on and on! I can feel a sneaky second edition on Hobart in future.
Interested in exploring Hobart on a travel nursing contract with Affinity? Register here today to get in touch with one of our consultants who can tell you more!