There is more to do in Mt Isa than what meets the eye! By looking at a map you may be fooled into thinking it is a 'dead-end destination' or being stranded in the middle of the Simpson Desert but Mt Isa is rich in Australian culture. Known as the 'oasis of the outback,' it is the harsh exotic landscape that attracts myriads of visitors from all over. It is such a fan favorite that we get EOI's from nurses' who wish to return for their expected winter contracts at the start of the year. We even have one NZ nurse who can't get enough and is currently nearing the end of a 26-week contract!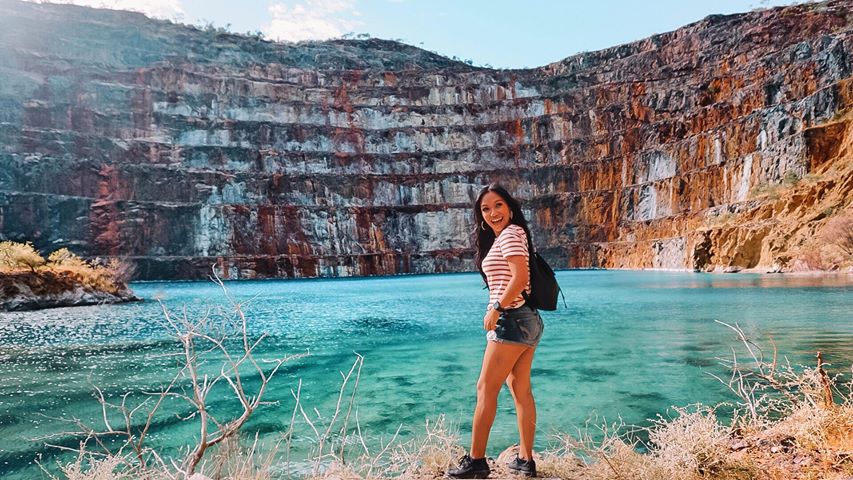 Big thank you to RN Gemmalyn for sharing some of her snaps of Mt Isa!
A popular stop is the classical Hard Times Mine. Designed and operated by miners, this working replica provides a unique insight into the life and economy supporting the industrial powerhouse that is Mt Isa. Being the largest single producer of copper, silver, lead and zinc, mining and industry have been at the heart of this rich land for almost a hundred years.
But there is more to do than just mining here, with the impressive Boodjamulla National Park and world heritage listed Riversleigh Fossil Fields. The Camooweal Caves are also something special as well as Adel's Grove, an eco-sensitive park only 10km from Boodjamulla National Park. If you can access a four-wheel-drive, there is always plenty to fish, see and do with spectacular outback sunsets to round out the day.
Some amazing pictures from around town – Thanks RN Jorson!
Mt Isa also has one of the largest Royal Flying Doctor bases here. As well as a WW2 underground hospital. It boasts the world's third largest rodeo, something everyone should see at least once in their travels. Furthermore, there is an abundance of local eateries sure to keep you entertained such as RedEarth Restaurant and Arvos Tapas Bar which don't disappoint.
The saying 'don't judge a book by its cover' is a perfect analogy for Mt Isa. With so much more to do and see, be sure to add Mt Isa to your next location wish list!
Interested in exploring Mt Isa on a travel nursing contract with Affinity? Register here today to get in touch with one of our consultants who can tell you more!