4 minute read
Who doesn't love a relaxing hike with stunning views, breathing in the crisp air found at the top of mountain ranges, or the comforting rustle of trees and crunching leaves in lush, green rainforests?
Whether you're a travel nurse winding down from a long shift, or simply exploring new surroundings while on contract, hiking is great for both your physical and mental health.
So, get your best hiking shoes ready, and read below as our Affinity nurses recommend four of their must-do hikes and trails across Australia!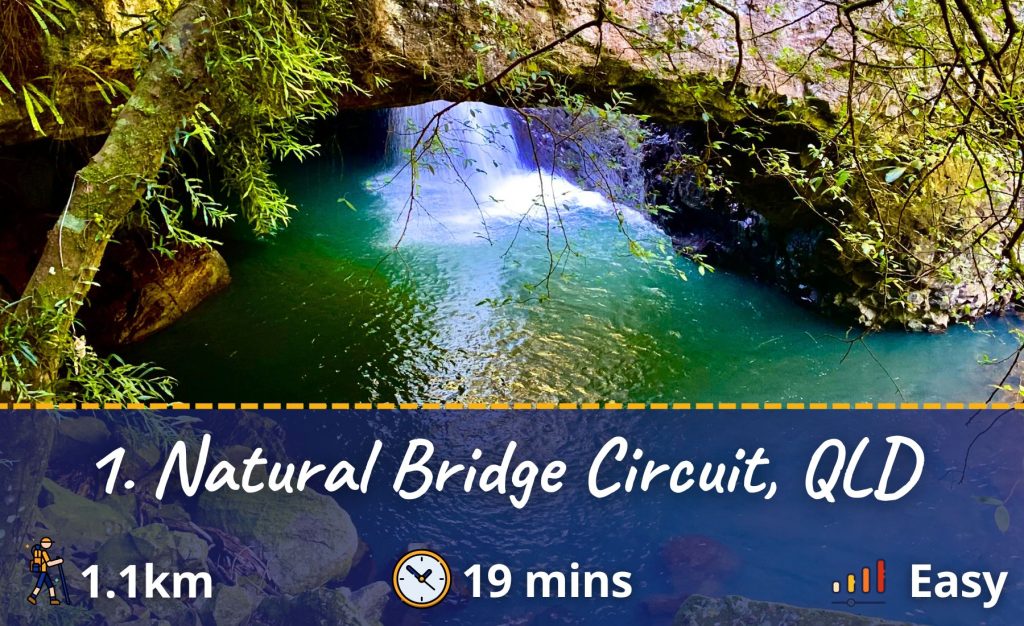 The first and shortest track of this list, the Natural Bridge Circuit is located in the western part of Springbrook National Park in Gold Coast, QLD.
The circuit boasts an amazing basalt cave that was formed by the force of the waterfall over the rock formation. The trail offers a relaxing walk among Springbrook's subtropical rainforest and mountain streams, before arriving at the waterfall inside the arched cave.
An abundance of wildlife can be seen during the day, including riflebirds, cascade tree frogs, owls and koalas.
By joining a guided tour, you can also visit at night to discover glow worms, bats, fireflies and luminous fungi in their natural habitat. Natural Bridge is home to the largest glow worm habitat in South East Queensland, but keep in mind their display is significantly reduced during winter.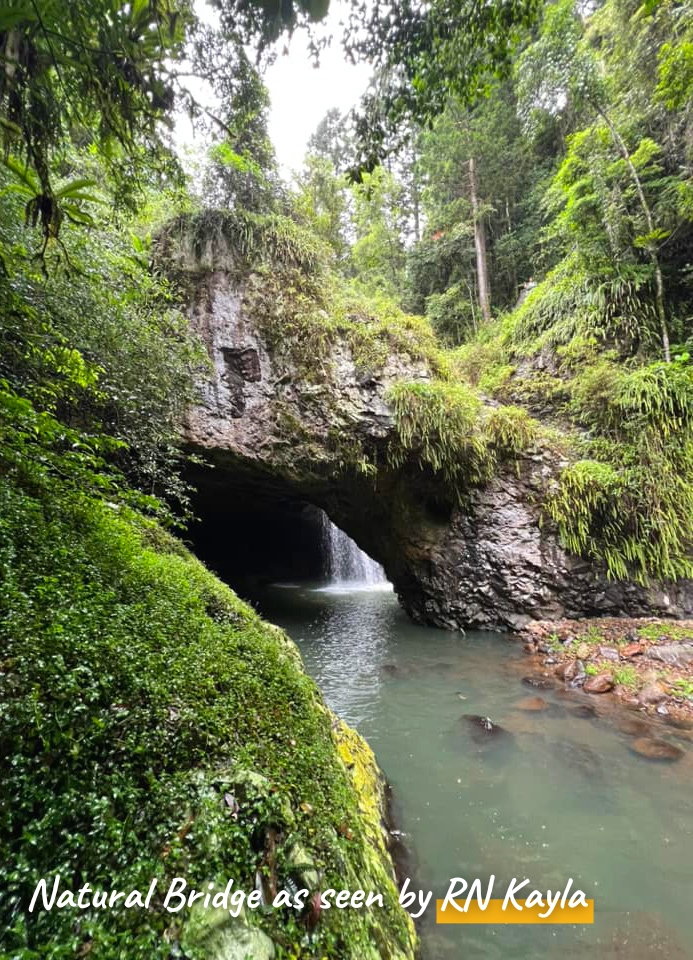 The next trail on our list is the Bluff Knoll Trail – a longer challenge compared to the Natural Bridge Circuit, but with scenery just as spectacular.
According to the Aboriginal people, the mountain range formation resembles eyes, giving it the name "Pualaar Miial". It is recommended to visit during spring or autumn when it's not too hot.
The Bluff Knoll Trail is located in the Stirling Range National Park, where you pay an entry fee of $15 to experience the highest peak in Western Australia's Southwest region.
This steady uphill hike is a 1-hour drive from Albany and offers a 360-degree view at 1km above sea level. Ensure you bring or wear extra clothes as weather conditions often change the closer you get to the top!
If camping is your cup of tea, make yourself comfy at one of the two campgrounds near the vicinity of Bluff Knoll; Stirling Range Retreat and Mt Trio Bush Camp.
Check out a complete guide to hiking Bluff Knoll here.

How can we talk about hiking without mentioning the amazing Cradle Mountain? Placed as the sixth highest mountain in the state, this structurally impressive mountain lives in the heart of the Tasmanian Wilderness World Heritage Area. 
From lush rainforests to captivating peaks to river gorges, the mountain is known for its inspiring scenery and iconic wilderness experience. Some wildlife that you may encounter include the beloved Tasmanian devils, platypus, echidnas and wombats. 
The Cradle Mountain Summit is a steep and challenging hike, you will need to have solid rock scrambling skills and a tolerance for heights. Conquering the hike grants you access to one of the most breathtaking views in all of Australia. 
While it is possible to explore Cradle Mountain in one day, it is highly recommended to stay overnight to give yourself extra time to explore. There are several hotels and cabins nearby, as well as a camping ground.   
If you're the type who's after a challenge much greater than the Cradle Mountain Summit, consider tackling the Overland Track; an 80-km track that takes 5 – 6 days to complete. For the half-day hikers who are after less difficulty, there's also the Dove Lake Circuit, Enchanted Walk and Rainforest Walk, all of which take 3 hours or less to complete. 
You may also be interested in our list of things to do in Tasmania this winter!
Our final and largest walking trail recommended by Affinity nurses is the Lake Rhona Trail. It can be argued that this is the most challenging out of our four hikes. You must register for the trail and it is only suitable for well-equipped and experienced walkers with a tolerance for heights.
Be well prepared for weather changes, and ensure you bring a raincoat as the trail is located in the wettest part of Tasmania, averaging over 1900mm rainfall each year!
Lake Rhona can be found within the Franklin-Gordon Wild Rivers National Park. It is very popular amongst tourists as the Lake's rich sand contrasts the dominant mountain ridges surrounding it, creating a truly Insta-worthy view.
Once you begin the trail, your first point of interest is only a 40-minute walk away; the Gordon River. It is also common for bushwalkers to stop and spend their time here, treating it as a short day hike – perfect to unwind after a long shift!
If you opt to continue along the trail, you will next head towards a rural town called Gordonvale, along a track that alternates between buttongrass marshlands and dry sclerophyll forests.
The final section of the hike is considered most challenging but also most rewarding. As you continue to climb, you will be blessed with views back to the Gordon Range and its fascinating waterway systems.
Find more information regarding the Lake Rhona Trail here.
Breathe in a breath of fresh air, hike your way up towards a new destination and start your travel nursing journey – register with Affinity today!
You might also like: