New to travel nursing? Feeling antsy about where you're headed? We know it can feel like there are so many unknowns when heading off for your first nursing contract, that's why we are always here to help! Start feeling in control by reading our top tips for preparing before your first agency contract.
1. Know your trip
A great way to ease any stresses is by knowing how you will be getting to your contract. Especially if you are taking a long drive, make sure you plan your trip and any rest breaks needed. Our logistics team book flights on your behalf if flying to make it totally stress free!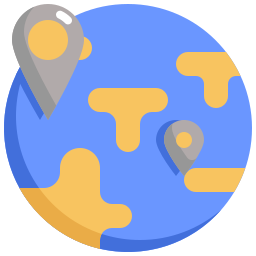 2. Find places to visit
No matter where you go in Australia, there are always so many amazing places to visit when you have some time off. Explore the area's natural wonders, historical sites, and hidden gems. Make a list and be sure to check it all off once you are there! We even have some great blog articles on specific locations with tips from our nurses who have been there before.
3. Connect with others
Talk to your friends and family; connect with other nurses you know – especially any that have been on agency contracts before! Otherwise, join a Facebook group or head to our Instagram page to see how nurses currently on contract are exploring Australia. We even have our own private Facebook group for all of our nurses on contract to connect with each other- try reaching out on there!
4. Stay in touch with your recruiter
Questions are inevitable. Don't be afraid to reach out if you have queries about your upcoming contract. Recruiters are on your side and here to help you feel ready.
5. Get excited
Its time to embrace your excitement about your contract! Sometimes a positive attitude is the best thing to get you through any nerves or worries. Plus, we know that after your first contract, you'll be hooked!
It's time to get moving! Contact Affinity with any questions or to choose your first agency contract.
Now you know how to prepare for your contract, check out our Top Tips for Your First Contract to help you have the best start once there!