Cover photo: Affinity RN Felicity
Tasmania is one of the locations that people love exploring! The 'deep south' of Aus has also become a special place to our Kiwi nurses, as a reminder of home with its luscious and green landscapes, especially King Island!
There are so many things to do on your days off, we have created a short Tassie bucket list of Must Do's to help guide you if you need to do something more than gorging on cheese and wine (which I want to make clear is also very fine by me).
1. Cradle Mountain
A picture-perfect start to the Tassie bucket list: one of Tassie's most visited natural attractions is cradle mountain. Located an hour and a half from Devonport, it is worth the trip to wander through the heritage listed wilderness area which has rainforest and grasslands home to native wildlife and flora! See below for some snaps of Cradle Mountain our nurses have shared with us.
RN Stephanie
RN Jenna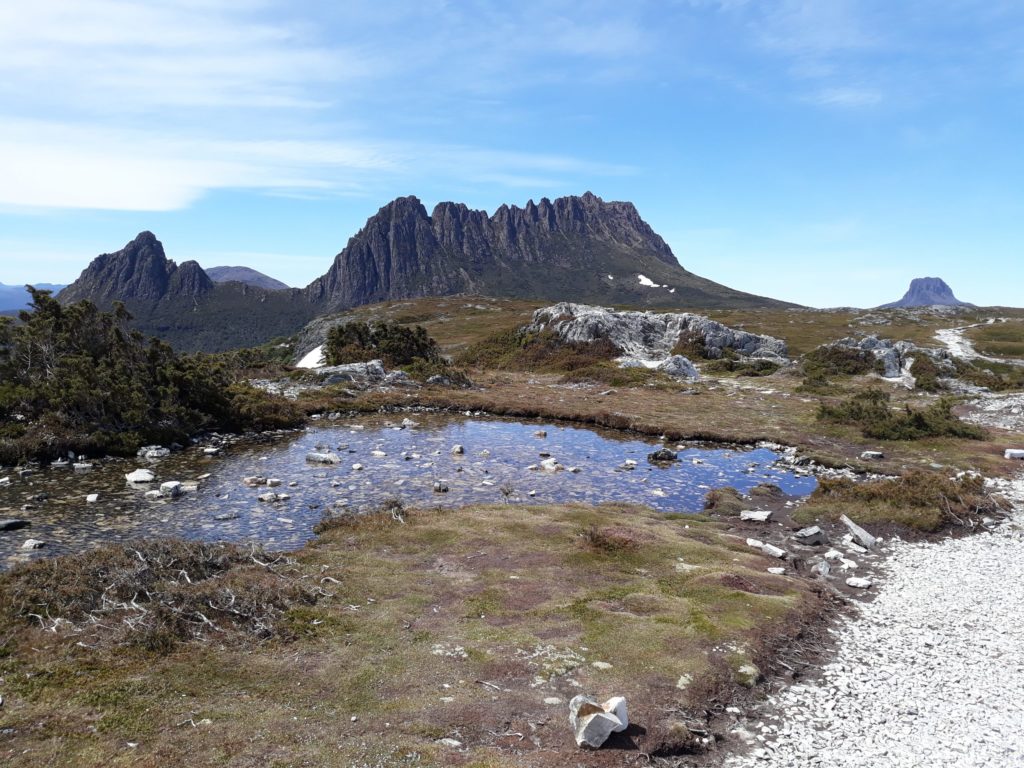 RN Dianne
2. Bay of Fires
Located on the east coast of Tasmania, the bay of fires is a stunning day out. It stretches 50 kms so plenty of room to clear your head with a swim in the rich blue water or stroll along the white sandy beach. If you are making a weekend of it, there are plenty of eco friendly hotels or camping spots to really take in the wonder of this coastline.
3. Salamanca Markets
Now that you've found your inner peace at the Bay of Fires, it is time to fasten up the pace a little at Salamanca Markets in Hobart! Food galore – it really is the best place to get access to the fresh products that Tasmania has to offer. The markets are on every Saturday, so plenty of opportunity to take some goodies home to share with family or friends.
4. MONA
The Museum of Old and New Art in Hobart will have you entertained for hours (a museum located within a winery is my kind of museum). It is a 15-minute drive outside of Hobart and if you are there during winter or summer, we recommend attending one of the festivals for a great day out! For more information click here!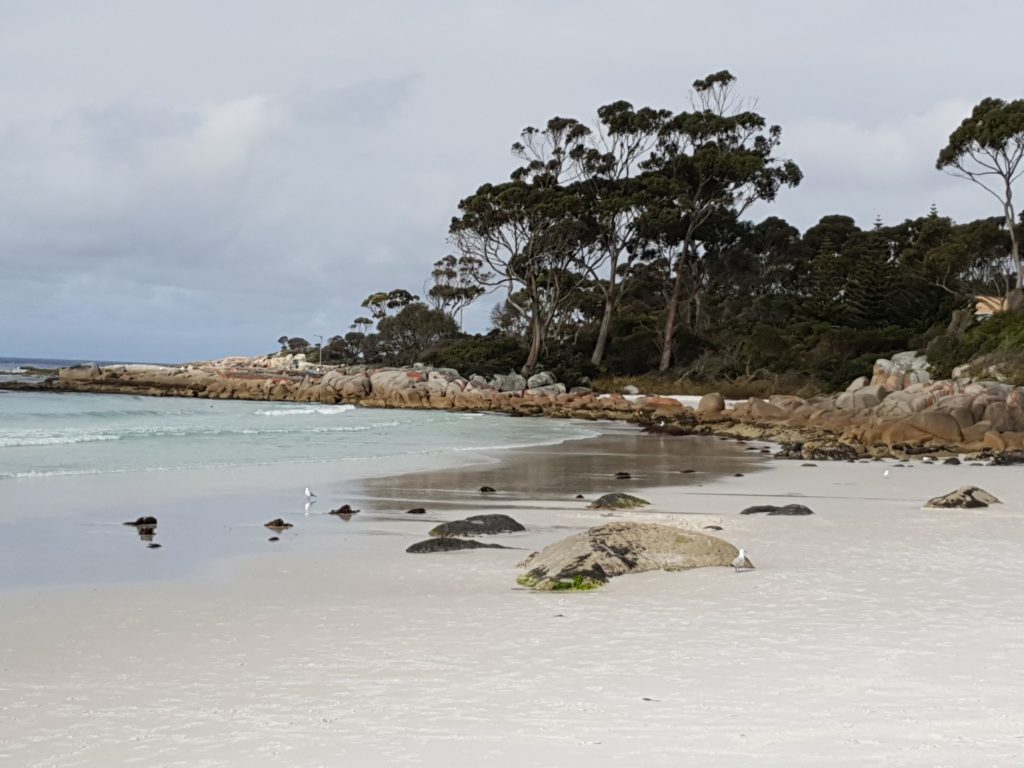 5. Bruny Island
Off the coast of Tassie is the very famous Bruny Island. It is home to whistling winds, farm to table food, isolated retreats, sea cliffs and magical views making you feel like you are one of few to ever be in that spot. The neck of Bruny Island is even home to penguins, for a true Tassie experience.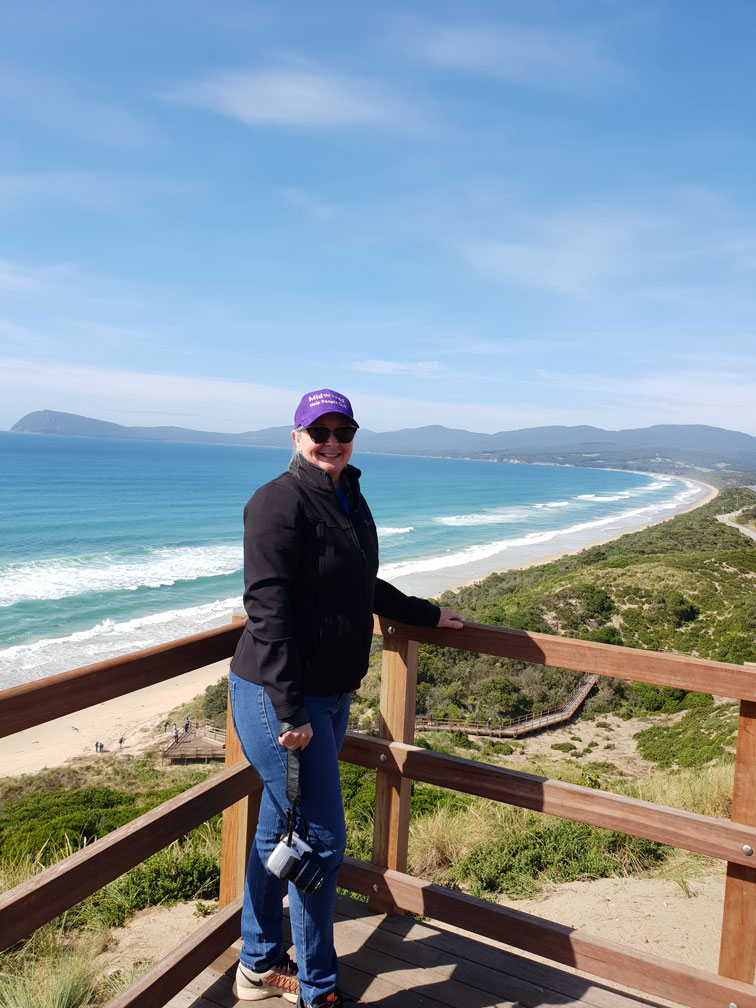 6. Curry Scallop Pie
Stay with me here… my stomach first turned when I heard about this too. What could be more Aussie and Tasmanian at the same time, than a curry scallop pie. But agency nursing is about being outside of your comfort zone. So, give it a go and like many before you – it will win you over. You will come across this local concoction at many of the local bakeries around Tassie!
Shout out to all the lovely nurses for their fantastic photos used in this blog post – thanks for letting us live vicariously through your trips. Tasmania has so much more to offer than just the seven listed above, so stay tuned for a second edition! Please feel free to spam me with more photos at info@affinitynursing.com.au
Read more about what travelling around Australia with Affinity looks like here.
Register today to begin your journey to these beautiful locations!