2.5 min read
Burnie and Latrobe in Northwest Tasmania have been a "second home" to scores of Affinity Nurses over the past 15 years. Many have elected to base themselves there for long term placements, or make multiple returns for contracts!  
So what's so special about this neck of the woods? In a nation where nurses have literally hundreds of location options, see why Northwest Tasmania should be on your bucket list.
Sights & Delights
You've all seen the postcard-perfect photos shared by our nurses & midwives on our Instagram. Making our wanderlust and FOMO senses itch a bit!
With plenty to do in Tasmania, we were able to ask some locals about their favourite hangs in Burnie and Latrobe. The managers from NWRH and Mersey reveal their secrets for your best recreational experience!
Mersey and Latrobe
"The lifestyle in Tasmania is great because we are the prettiest state in Australia.  It is foodie heaven. The people are very friendly.  Why wouldn't you come here!?" 

– Grace, Operating Theatre Manager 
To start off your trip with the essentials, "Latrobe has two supermarkets, but Hill's has the greatest variety; extensive Deli and does great ready meals. Belly's Bar & Grill dishes out consistently great meals and steaks, and Thai Imperial at Latrobe is very good. 
When you want a chocolate fix, you won't go wrong with Anvers Chocolate Factory. They do breakfast & lunch and are famous for their Chilli Chocolate Drinks!"- Jill, former Medical NUM at Mersey 
To add more outdoor adventures to the list, Jonny from ED highly suggests checking out the world-class mountain biking trails, and then winding down with a beverage at Penguin Beer Co., Empress Craft Beer or Buttons Brewery.  
North West Regional Hospital 
We also asked long term local, Maxine from Northwest Regional Hospital, about her must dos and her "Burnie Bucket List". Here's what she had to say about the best local foodie places and day trips, together with the delights of a Northern Tasmania Winter! 
"Chocolate Winterfest in Latrobe is always fun, and the West Coast is amazing in winter!
Hop on the Gordon River Cruise, go glamping at Zeehan, head deep into the great outdoors with fishing or kayaking in Corinna, then Waldheim Alpine Spa at Cradle Mountain." 
Maxine also loves a bit of waterfall chasing, and says there are so many amazing waterfalls that you could find a different one each week and still not see them all!  
Be sure to also check out the magical waterfall in the middle of the cosy town of Waratah, then venture to Burnie to check out the little penguins!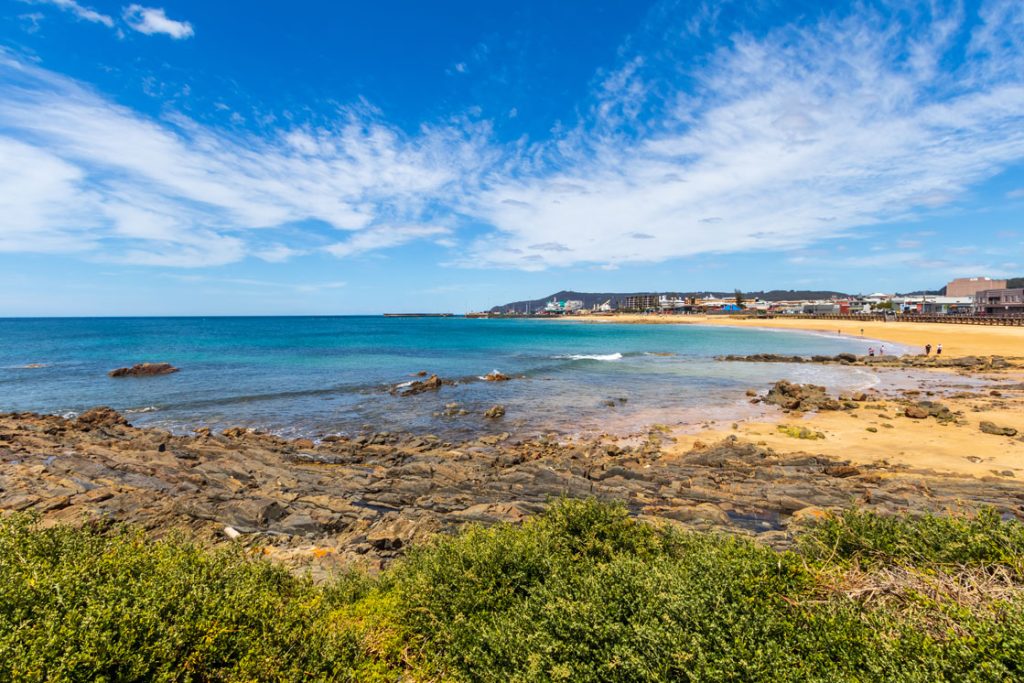 When you're after some Friday and Saturday night entertainment, head to Prickly Mo, Eastford Creek, Spreyton Cider or Ghost Rock. 
Then, don't forget to indulge your taste buds – Ladybugs Pizza in Wynyard for pizza, The Chapel for a coffee and café style meal, and Burger Bar in Wynyard. 
Teamwork Makes the Dream Work
Having worked with the teams at NWRH and Mersey for many years now, there's the same supportive and friendly people that have been at the helm for years! 
Tasmania has witnessed various tragedies in recent months. Despite the adversity, facilities have banded together all in the name of patient safety and supporting their teams. That's pretty inspiring stuff and a great team to be working among!
What's more, there's free accommodation and possible assistance towards partner accommodation. Night shift isn't split into different rates either! It's processed in its entirety at ND rates.  
Nothing beats a first-hand experience – if Tassie is on your bucket list, make that flight happen and get in touch today! 
You may also like: