3.5 minute read
RN Emilie
5 years nursing experience
After making the flip to travel nursing after a graduate contract back in 2018, RN Emilie was hard set on the amount of choice and quick growth that comes with working different wards in coveted locations.
Read more about how RN Emilie has found working in Far North Queensland, with Tassie as a new ingredient during her contracts.
1. How has it been going from Cairns to Tasmania, and back to Cairns? 
I've only recently come back up to Cairns for another contract after a change of scenery down in Tasmania. But it has been another smooth contract transition that I'm enjoying.
Coming back to Cairns, I have taken a contract on a different ward to switch it up and gain more skills and meet new people.
2. What were your favourite things to get up to in Cairns?
I loved exploring the area! It has so many waterfalls, water holes, walks, places to eat out for brunch or have an afternoon cocktail. You even have the option of going across the islands for the day or going out snorkeling and diving.
3. What kind of benefits have you seen when nursing in a rural location?
 The benefits of being able to constantly learn and grow as a nurse and experience different situations. With more limited resources compared to cities you get to do more hands-on work and assessments.
You find the workplace feels more like a family. I've always found the smaller towns to be more friendly and open. There are always events or places to see, and you have co-workers or locals always inviting you.
4. What do you enjoy most about the travel nurse lifestyle?
 I enjoy the flexibility of being able to work and travel when it suits me. You can pick a place you want to see, and head that way. Most places have the option to extend if you're enjoying it.
5. You are on your 7th placement with us – what has been your highlight working with Affinity so far?

There are so many Affinity nurses I've met through work and online pages who are traveling around. It makes it much easier for you to meet up and explore together.
Affinity have also made things super easy by sorting all my accommodation travel to and from contracts, so it's taken the stress out of 'starting a new job'!
6. You've taken many beautiful photos! Do you have a favorite shot? What's the story behind it?
 I have so many photos and memories; it's so hard to pick just one!
One that sticks with me out of all my contracts would be back when I was completing my new grad year before joining Affinity and working out in Tibooburra, NSW.
It was a remote healthcare facility where we worked closely with RFDS. Here, it was where I decided I was set on wanting to work rural and remote whilst also traveling Australia.
From there, I've just made so many memories as a travel nurse.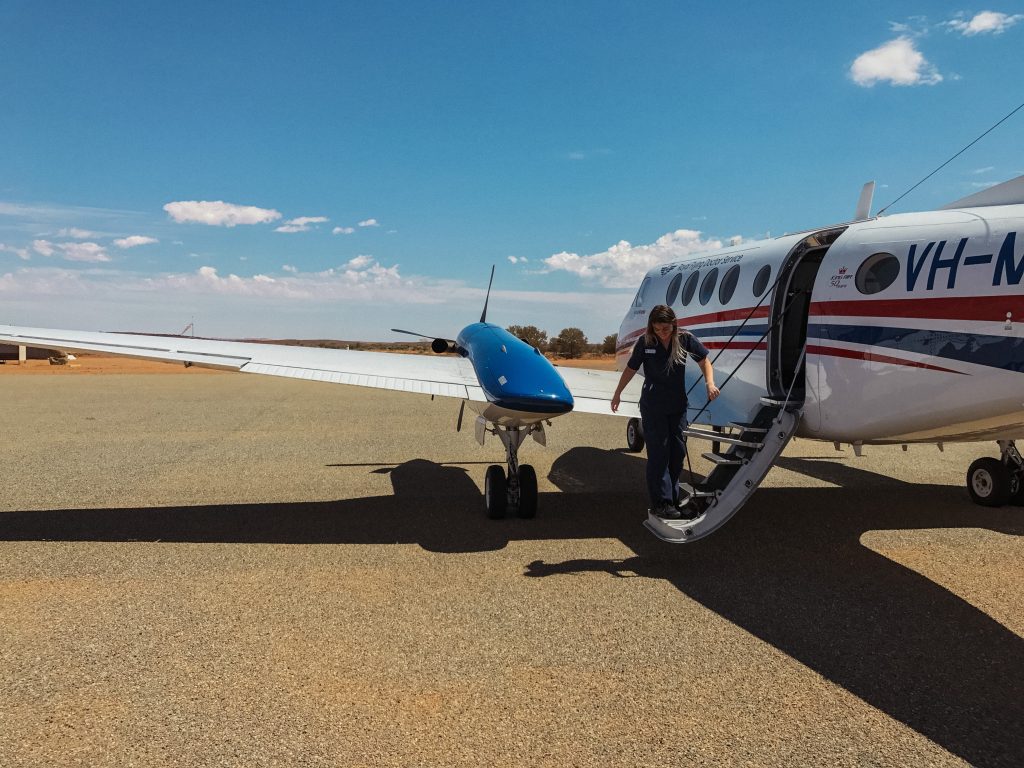 7. What advice would you give other nurses who want to do travel nurses?
Definitely give it a crack! Everyone is super welcoming, so you get to meet some awesome people and make some unreal memories. It's also the perfect way to travel and work while keeping a good work life balance! 
If you're inspired by RN Emilie's story, sign up with Affinity and let's talk about more amazing opportunities that await you!
START NOW
You may also like: