With the best coastline in the world, NSW is famous for its white sandy beaches which offer a popular spot for travellers almost year-round. For those travellers heading to NSW during the cooler period – why not head back inland and aim for one of the natural hot springs that are dotted around rural and regional NSW.
Hot springs are a naturally occurring phenomena, typically heated by subterranean volcanic activity. Here are the top hot springs in NSW that are a must visit!
The Lightning Ridge bore baths are approximately 2 million years old and maintain a balmy temperature of 40 – 50 degrees Celsius year-round. Located outside of the Opal mining town of Lightning Ridge, these mineral baths are surrounded by natural bushland and are gloriously removed from all signs of civilisation.
Open 24 hours a day, the night swims are particularly popular with adults who can spend a few hours unwinding under the starry sky. Best part about visiting the Lighting Ridge baths – entry is free!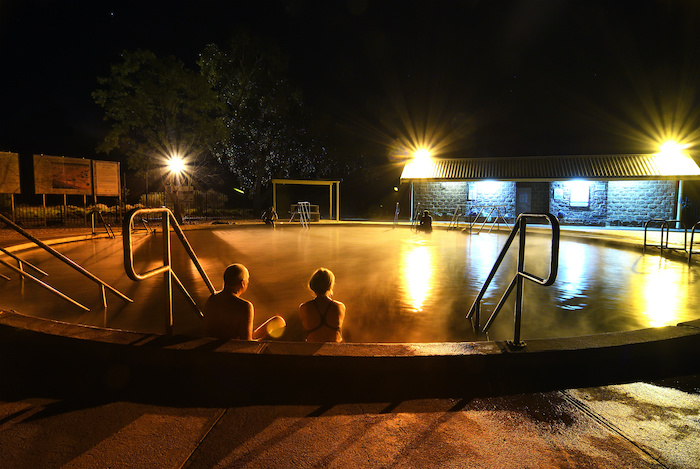 A lifestyle attraction based around the artesian waters discovered in the town in 1895, the Moree Artesian Aquatic Centre complex has recently undergone a million-dollar redevelopment.
The updated facility boasts 2 external mineral pools, a private wellness pool and a 50m hydrotherapy 50m pool. The Centre also now has 7 spa treatment rooms, so you can enjoy a wide range of beauty and therapeutic treatments while you're there.
Walgett – Burren Junction Bore Baths
The Bore baths in Walgett were believed to have been sunk in 1921 and have been a hugely popular attraction ever since. The water flowing from the springs holds a temperature of approximately 41.5 degrees year-round and have the therapeutic benefit of relieving aching muscles.
Walgett has free access to both camping sites and the Burren Junction Baths, a draw card for caravaners and nomads alike.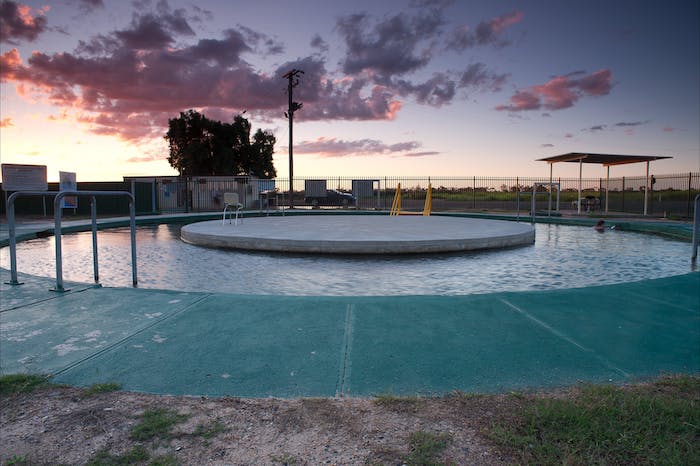 Yarrangobilly Caves Thermal Pool
Found inside the Kosciussko National Park, Yarrangobilly is a natural spring-fed pool that gently flows like a waterfall. With the spring roughly 1 km below the surface, the hot springs stays a constant 27 degrees all year round. The springs are about 20 meters long and 2.5 meters deep and are a magical swimming spot, radiating a charming mist thanks to the cooler climates in southern NSW.
NSW is the perfect working holiday this winter, or anytime this year! Contact your Affinity Specialist for more information, or register with us today.
Hear first-hand what your NSW contract could be like from Affinity Nurses Ellie and Seamus here.